Shiatsu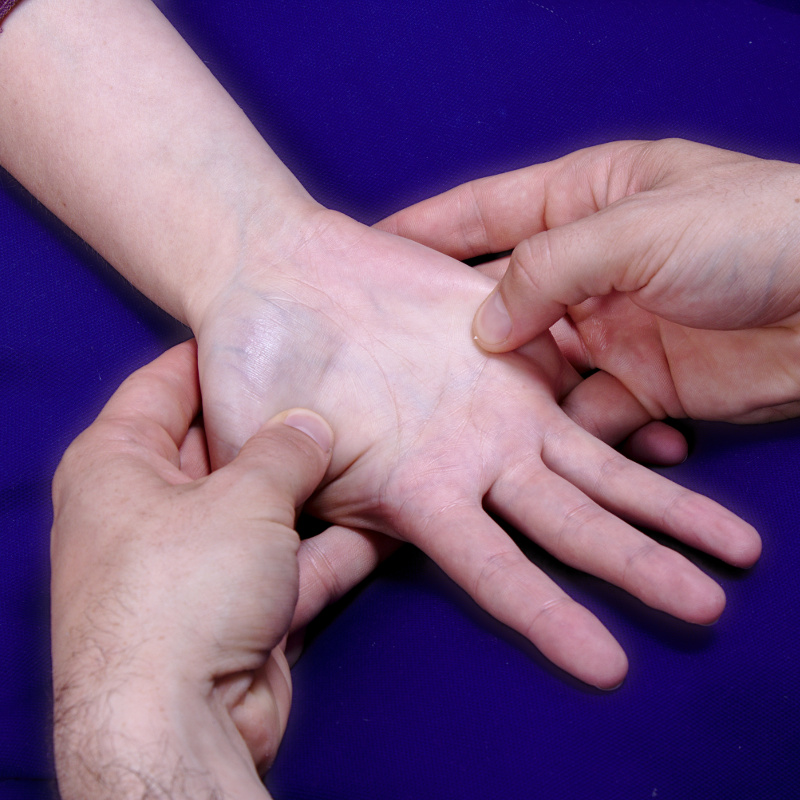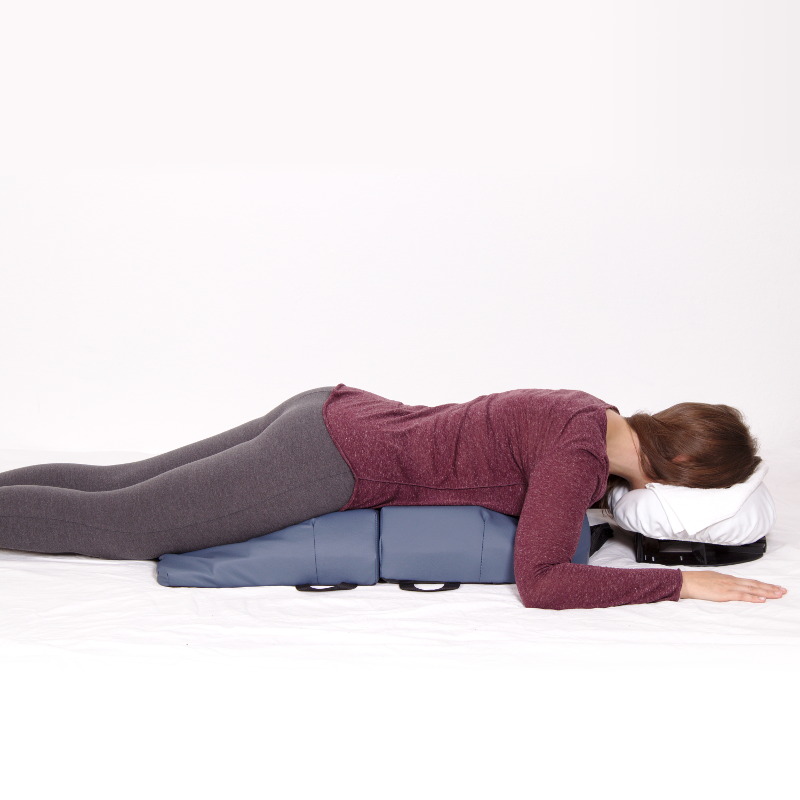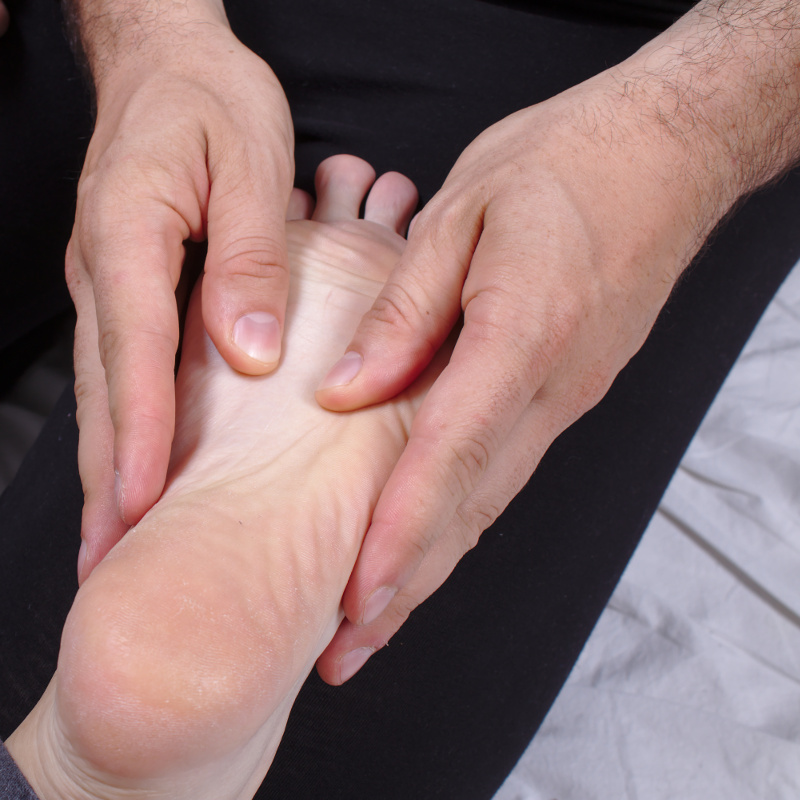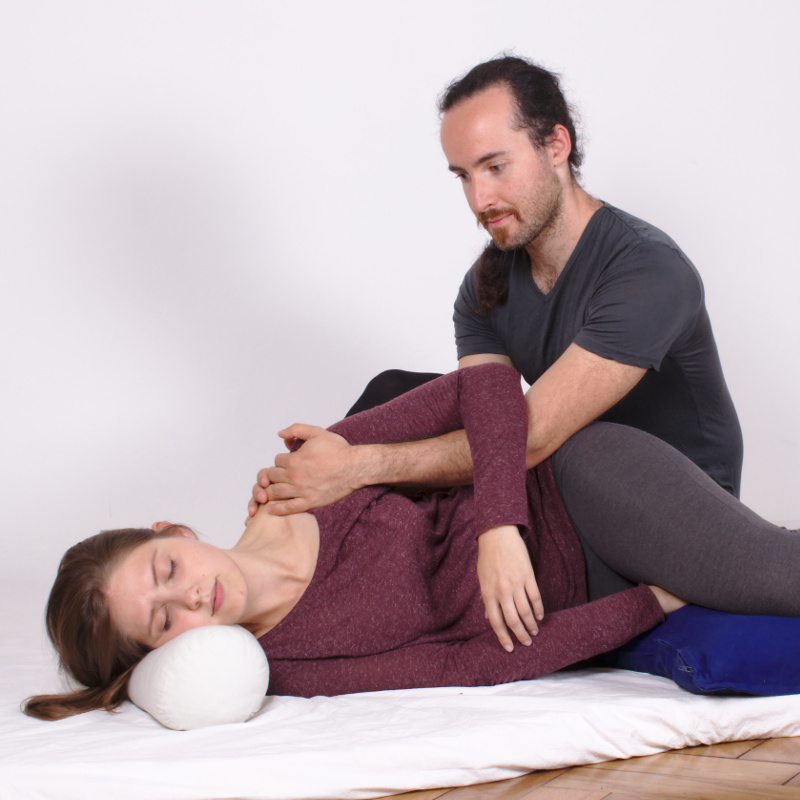 What is Shiatsu?
Shiatsu is a massage style that combines aspects from Traditional Chinese Medicine with Japanese techniques. Directly translated, Shiatsu means "pressing with fingers". On our body, we have a lot of reflex areas and pressure points on so-called meridians that are associated with various life aspects. An imbalance or a congestion can lead to pain, swelling or weakness in the corresponding body areas. By giving pressure with thumbs and palms in a Shiatsu treatment, the flow of the life energy, called Ki, is rebuilt.
How does Shiatsu help?
Shiatsu calms down the body and the nervous system, reduces stress and strengthens the immune system and self-healing. Shiatsu can be helpful in case of any pain or discomfort, movement restrictions, weaknesses or psychic and emotional disorders.
However, Shiatsu is also a great technique for relaxing and wellness. A treatment is an hour soley for you.
How is a Shiatsu treatment performed?
For a Shiatsu massage, the client is lying on the floor on a special mat, called Fouton. For best comfort, it is recommended to wear light clothes witout too many buttons or zips and not to wear jewellery. After an initiating talk, you are recieving a treatment that perfectly matches your needs.
For a wellness treatment, there is no general rule how often Shiatsu is recommended. If you are working on a specific issue, a frequency of two to six weeks often makes sense.
Where can I get Shiatsu?
Since passing my grade in Shiatsu Zentrum Süd, a Shiatsu School in, I am a Qualified Shiatsu Practitioner.
My practice is located next to a calm courtyard close to the New Campus of Technical University, Graz. On Thursday evening, treatments in Boulderclub, Triesterstraße 391, Graz are also possible. If you want, I can also visit you at home.
The first session including introducing talk takes approximately nitety minutes. For all further treatments, take yourelf a little bit more than one hour of time.
You want to have a Shiatsu massage? All you need to do is contacting me. contact me.
Prices:
| | Normal price | Reduced Price* |
| --- | --- | --- |
| Single Treatment | | |
| Ten treatments | | |
*Reduced price for children up to 15 years, students up to 26 years, seniors from 65 years.
In which cases can't I have a shiatsu treatment?
If you are having a infectious disease or currently taking strong drugs (especially painkillers), Shiatsu is not recommended. In case of desease you have to clarify if you can have Shiatsu with your doctor.
Still having questions? You can contact me any time.